Celebrating 25 Years of Customer Service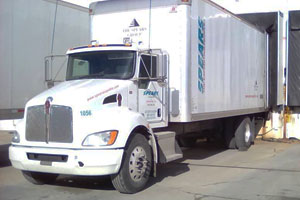 Spears Transfer was established in 1989. From its inception as a full truckload carrier, with a fleet of 9 tractor-trailers, it became aware that more was needed to satisfy a growing customer base, with superior services.
In 1994, the company was expanded and the dedicated expediting branch was founded. While maintaining a fleet of tractor-trailers to handle the full truckload business, a substantial investment was made in straight trucks and cargo vans to better service the growing demands of our customers. With continuing and resounding success in this venture the evidence was present that there was a need for a customer service driven expedited carrier.  In 1995, a name change was made to reflect the growing company and Spears Transfer & Expediting Incorporated came into being.
Spears is wholly owned by Bartlett & Conner.
With an unwavering commitment to service, Spears continually drive the industry and set the benchmark of excellence for our customers.